DO YOU TRAVEL?
YES! We love to travel and are available for international travel and booking.
WHEN SHOULD I BOOK MY SHOOT?
The sooner the better. We operate on a first come first serve system. We can not hold your date and time slot until we receive your deposit/retainer fee. To make sure you have your preferred date, time, and team reserved, book as soon as you can. Can never plan too far ahead!
HOW CAN I PAY FOR MY SHOOT?
When you book your shoot we send an invoice for you to pay any way you need. We accept cash, money orders, cashier's check, Paypal and all major credit/debit cards. Sorry, we no longer accept personal checks. We also offer payment plans through Paypal at 6 months interest free.
HOW CAN I FIND OUT AVAILABLE DATES AND TIMES?
Send us an email from our CONTACT page and a sales rep will get back to you ASAP with answers and get you booked! Most clients book about 4-5 weeks in advance for their shoots, but we can accommodate you if you need it sooner. Just let us know what dates you're looking at and we can coordinate our schedule with yours.
WHAT ARE ALL THE DIFFERENT KINDS OF SHOOTS YOU OFFER?
We offer a HUGE variety. Weddings, pageant head shots, kids, family, senior portraits, live events, actor/actress head shots, business, advertising, movies, television, web designing, product photography.....if you need photo services we can provide them for ANY need :) Our CEO is highly skilled in photography and editing, with over 20 years professional experience!
WHEN CAN I EXPECT TO GET MY PROOFS AND/OR PRODUCTS VIA EMAIL?
We start working on your stuff as soon as all fees are up to date and we generally like to follow the rule of expect 2-3 weeks for your content to be available to you. It can often be available sooner but we plan for worse case scenarios :) If you need 24 hour turnaround services we do have those available for a fee. (just like next day shipping at the post office)
DO I OWN THE COPYRIGHT TO MY PHOTOS?
Josh Stringer/JAS Productions hold the copyright to all images taken. Custom licensing and even full copyrights are up for sale just let us know what you need. Licensing fees calculated by job
WHAT MAKES A GOOD SHOOT?
First off, HAVE FUN! This is an experience and we want you to have the best time ever with us! Let your personality shine and remember this is YOUR time to get pampered and personality always looks best on camera. Also, if you have anything special you want to include in your shoots to make them more personalized, bring it along! (props, pets, ideas, examples etc)
IF YOU HAVE ANY OTHER QUESTIONS THAT WEREN'T ADDRESSED HERE DON'T HESITATE TO ASK US ANYTIME. =)
Josh is absolutely amazing!! He is so helpful and has so much insight about how to take your best possible headshots. I thoroughly enjoyed working with him and would recommend him to any actor looking for quality work!
I have been shooting with Joshua Stringer for YEARS now!!! Every time I have a new look for a film, I always fly out to Atlanta so that he can capture it. There is an ease with him you get that you don't with a lot of these fly-by-nighter photographers who offer "headshots" for $100 and unlimited shots including the original files. Josh is a PROFESSIONAL in all aspects of the word - which is why he is always hired by these larger PROduction companies. He understands the business of photos and intellectual property -- more importantly, he understands the business of human beings. I absolutely LOVE working with him and will continue to as long as my career is alive.
Josh is the best in Atlanta, hands-down. I really took my time researching other actor's headshots and reaching out to photographers in the area, and every penny was worth it. He has an avant-garde approach (maybe not so new if you have a theater or model background) in face mechanics. He really made every shot pop and was really fun to work with.
Hands down the best photographer in town. Josh really knows how to bring out the very best in all your "looks". Highly recommend and super nice guy.
Josh is awesome! He does a phenomenal job prepping you for your photoshoot and teaching you how to take the best photos! In addition, he is a camera magician! Not only does he teach you how to be awesome, but he somehow manages to find these crazy perfect photos that are just magnificent! Josh is great, I recommend him to all!
I would definitely shoot with Josh again! He made the process fun and stress-free while also working with me to make sure I got the shots I needed for my agent/manager and they loved them!! I have also worked with Josh when I hired him as a Cam Op for a pilot presentation and he was incredible! On top of it from start to finish, a major team player whose level of professionalism and high caliber of work cannot be matched.
Josh has the patience of a "saint"!
But even more impressive than that trait 😇 is that when he is behind his camera he has the innate talent to bring out THE best in his subject. 😎
Besides being a natural artist he is also a teacher. As he set up for a shot he was was teaching me about lighting, background, and how to be expressive with my eyes. 👀
After the session and the editing I had some problems downing loading solely due to MY technical inadequacy 🙀
Josh patiently and pleasantly walked me through the downloading process more than once...again because of my technical insecurities. He never made me think I was "bothering" him.
I truly cannot say enough about how Josh. He never made me feel rushed or just another "job". We laughed, exchanged ideas and even ate donuts 🍩
I highly recommend this gentleman for any of your photography wants and needs 👍👍😎
I'd definitely work with Josh again! I get a lot of anxiety around headshot's and Josh's easy manner and fun environment led us to get some really great photo's....In fact my friends and I loved his work so much we hired him to Cam Op on a pilot we produced. Not only was he wonderful throughout the headshot process but he was also a true team player during the production of the pilot! Thanks Josh!
I came for headshots but left with something more valuable. It was not only a headshot session but a workshop on how I could present myself on camera to the best potential. With his years of experience behind the camera in his studio and sets, he knows how to bring your best to the table. I have the best headshots I've ever had now and booked a supporting role in a feature film only weeks after posting them. Coincidence? I think not. Invest in yourself and career and book a session today. Book him today so you can book tomorrow.
I'M NOT USUALLY A FAN OF PHOTOS... BUT Joshua Stringer IS PHENOMENAL AT MAKING THE EXPERIENCE N THE MOMENTS SO AMAZING N AT EASE THAT YOU FORGET YOU ARE HAVING A PHOTOSHOOT...
P.S... MY LAST SESSION WITH HIM BOOKED ME RECURRING ON THE NEW AMC HIT COMIC SHOW PREACHER, MILE 22, & VENOM!!!!... THANK YOU...
Best Place for Any Type of Photographs...Great Price!!!
A photo shoot with Josh isn't just posing for the camera and hoping for great shots... it's an experience from which you gain a wealth of knowledge and discovery of character range captured in an endless roll of incredible shots. With Josh's help, I literally saw myself morph into different castable characters with each image. He's nothing short of amazing. I anticipate next level opportunities from these next level headshots!
As a seasoned photographer myself, I wouldn't trust many other people to take pictures of me besides Josh. He has very exceptional and consistent work.
Came for headshots, stayed for the photographer. Josh is exceptional at what he does and always strives to deliver the best possible product which is measured against his lofty standards. Not only did I walk away with fantastic proofs, but also with a wealth of knowledge and understanding that I can take forward into my professional career as an actor/filmmaker. He made me feel valued, comfortable, and confident, which is such a testament to his genuine personality. ONLY issue is...I'm going to have a hard time narrowing down my proof selections.. Thank you for your time and hard work, my friend!
When you see Josh's photographs, you will want to work with him. When you actually work with him, you will be glad and thankful you did. Josh has such a powerful passion for his work and it will rub off on you right away. I learned SO much working with him. I now understand what to look for and why when examining my image in photos and film. I can not encourage you enough to shoot with Josh for your next photograph is needs. I am ready to book with my new headshots!
Actor headshots along with the slate shots are worth every penny with Josh Stringer! Not only does Josh take amazing photos but he also has a wonderful knowledge of the industry and what the Casting Directors/Agents look for. He talks with you about your character looks and helps you get the exact photos you need! I had such a great time shooting with Josh and I have never been so thrilled about a headshot session. I would recommend to any and all Actors!
Josh is an immensely talented photographer and a true professional. His guidance leads to awesome photos, and his insight on how to come across as the best version of yourself in a shoot is second to none. I highly recommend Josh!
After a long search I finally decided Josh was the right photographer for me and man was I right. I drove 2 hours to shoot with Josh but I honestly would drive triple that. Not only did me feel like I was talking to a life long friend but his suggestions, advice, and knowledge of the industry was priceless. He is at the top of his field and I would highly recommend him to anyone and everyone. Thank you Josh for your skill and time. I'll be back brother!
Such a professional! Really takes the time to break down how to take the best headshot! I highly recommend Josh and will be using him for all future headshots!
When you see Josh's photographs, you will want to work with him. When you actually work with him, you will be glad and thankful you did. Josh has such a powerful passion for his work and it will rub off on you right away. I learned SO much working with him. I now understand what to look for and why when examining my image in photos and film. I can not encourage you enough to shoot with Josh for your next photograph is needs. I am ready to book with my new headshots!
He is the best photographer.
It's was great ! Josh help me ! And use His knowledge to get the best of me ! He really care for His clients! I'm so Happy I found the best Photographer on the atlanta area !!!
Josh nailed my headshots big time!!! Game changing headshots!!! Literally your career will change.
Josh is not only a great photographer but an excellent coach. He takes his time to make sure you get the perfect image while sharing his insight on each photo. He is very organized, helpful, and passionate about what he does. Thanks Josh!
Josh is a beast of a photographer. I'm and actor and he shot my head shots. The reaction I got from literally every person was, "wow, that is the best picture I've ever seen of you." If you're in Atlanta and you need something shot, Josh is your guy. End of story. His work is awesome and he walks you through his process as you're shooting and shows you how to make every shot look great instead of having a couple good ones.
One of the most important tools an actor must have is their headshot. I've been a professional actor since 2009 and I can honestly say Josh gave me the perfect shots! I've been getting in front of more casting directors and actually, the day he sent me the raw photos, I submitted and wound up booking a role! With the great shots, Josh also gives you an understanding of how to capture the look you're going for. His shots will get you booked...or at least they did for me!
Josh is a super great guy, on top of being a talented and patient photographer. I had the great pleasure to spend an afternoon doing a studio headshot session with him a few months ago and could not be happier with the results!
He truly takes a lot of pride in his work and I would absolutely recommend him to anyone in need of headshots.
I highly recommend Josh if you are looking for professional headshots in the southeast. He is a master of his craft, a great human, and incredibly knowledgeable about the industry. I got more looks than I know what to do with!!!
I just received my new headshots from my shoot last week, and I am blown away. I've NEVER been comfortable in front of the camera, and have never LOVED a single headshot. I've liked a couple from past photographers, but I LOVE more than one from our shoot, I think I'm going to have a hard time selecting which one!! Josh explained to me how to zone in and take a better picture. It was like a headshot workshop and photo session in one. I couldn't recommend working him him enough, and look forward to shooting again in the future! Thanks Josh—- you Rock!!!!
Josh is the most amazing photographer everrrrr!!!!!! If you want pro headshots, check him out.
Josh does a great job of helping you get a variety of looks for various roles you want to pursue. He works quickly and the end result is fantastic. I've been working with him for several years for my headshots.
Best head shots i have ever had taken.They actually look like me... ha! ha! Excited to go back for new photos! Josh is the best!!
So happy about my headshot experience with Josh! I learned how to take better headshots, how to work new angles, and express different emotions through the cameras quickly. I love the photos I got. Thank you, Josh!!
I had great session with Josh. I couldn't be happier with the end product. He set a very comfortable work space and was super informative. I will definitely be using Josh for all future photography needs.
On top of having absolutely fantastic results, Josh has a great process to what he does.
I have worked with dozens of headshot photographers over the years, and he is hands-down the best.
Simply put, use Josh for all your headshot needs!
Highly recommend working with Josh! I have worked with photographers in other major markets - and Josh is one of the top! I did my research looking for an Atlanta headshot photographer and I am so happy I decided on Josh! He took the time to get the shots I wanted and needed! Great advice, pro posing/look tips, and specific attention to details!!!
Josh has a real knack for catching the essence of people. His photo shoots are nearly a workshop in having your photo taken. You can learn a lot from Josh while getting a headshot that is guaranteed to catch any casting directors eye
I met Josh when I won a Spokesmodel contest for a popular fitness apparel brand. I was able to do a photo shoot and Josh was the photographer for the company. I'm so thankful that I met him because the photos were (still are) fantastic! Shortly after that, I decided to take on commercial print modeling and hired Josh to do my headshots. Again, I was not disappointed and signed with 2 modeling agencies after sending my headshots over. Amazing photographer!!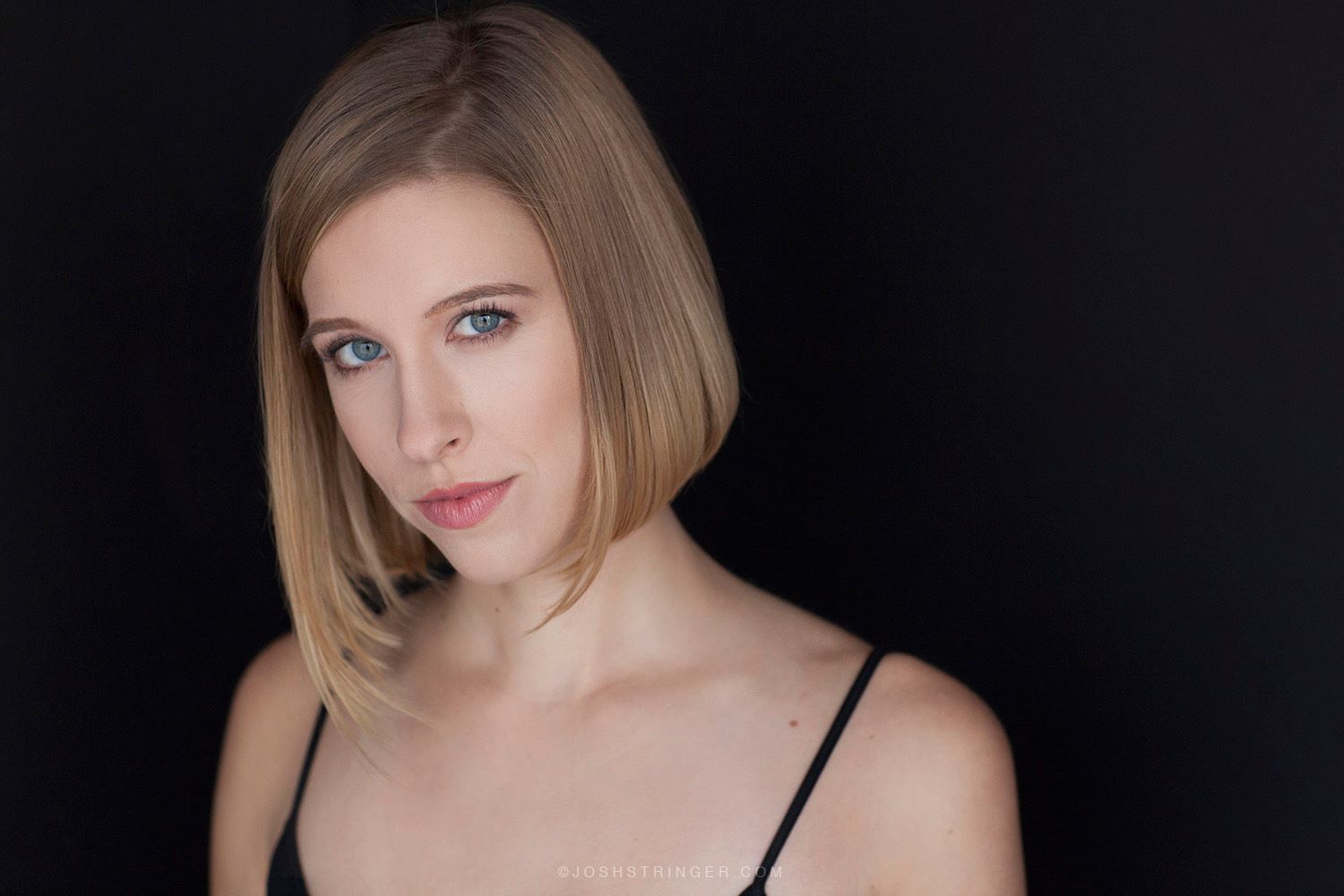 My shoot with Josh was amazing! He is very professional and makes you feel comfortable. He gets your personality in the shots. I had so many great pictures to chose from. Look forward to shooting together again.
Josh - you are a machine! Thanks again for sharing all your magic with me. These images are classic and easily sell my brand time and time again. Looking forward to the next shoot 🙂 See ya on set!
Great experience! Josh is passionate about his craft and very informative. It made my first session very comfortable and i will not only be returning as a customer but suggesting my friends as well.
Had an awesome experience shooting with Josh! Super talented, friendly, and very knowledgeable about photography and what the industry is really looking for in terms of a stellar headshot. 10/10 recommend him and will be going back to him for more.
Not only the pictures always come out awesome but I love how Josh guides you through it all , giving you tips the whole time , it's so easy to shoot good pictures with him !
Josh has a great eye and ability to capture the true essence and unique look of each individual. I love his style and attention to detail. We had a great time shooting! Definitely recommend.
I normally don't like getting headshots but doing them with Josh was a blast. He's a professional and really knows what he's doing. When I got my first looks at my pictures I was amazed with how good they looked. If you want quality stuff hire this guy right here.
Josh is an incredible photographer but also an incredible teacher. He does a great job at COLLABORATING with the actor, as well as teaching you how to capture your best look, posture, and characters in your headshots. So thankful to have done my headshots with him, and will definitely come back whenever I need updates!
My main problem with Josh's photography is that it's so good. Out of all the photo shoots I've done in this industry- I have to say his was probably the most productive, relaxed, and fun.
Josh takes those ingredients and makes memorable and fantastic images while making me feel like a million bucks in the process.
The only other issue is that I no longer what to do photos with anyone else. Soooo, sorry Josh- you're stuck with me.
Let's do it again!
Josh is absolutely INCREDIBLE at his craft. I recently hired him for a Corporate / Editorial in-studio photo shoot. Not only did he exceed expectations regarding meeting my vision for the images requested...he then went above and beyond with additional lighting / backdrop images that completely blew me away. He is extremely personable and takes the time to make you comfortable in front of the camera. This resulted in just amazing shots. I've worked with many photographers over the years, and he by far is one of the best I've ever had the pleasure to work with. Highly recommend!